Best Clinical Paper
The Jon T Mader award is given annually for the best clinical paper presented at the Annual Scientific Meeting, as judged by the Program Chairman and Awards Committee. It was initiated in Aug 2003, as a tribute to Jon Terry Mader, a highly revered charter member of the society.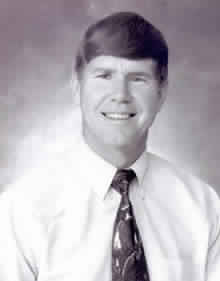 Jon Terry Mader
Mar 21, 1944 - Oct 25, 2002
Jon was born in Madison Wisconsin, raised in Richmond Indiana, attended Wabash College in Indiana, and graduated from Indiana University Medical School (1971). He did his medical specialty training at University of Texas Medical Branch. His career spanned 26 yrs on teaching staff at UTMB, attaining the positions of Professor, Dept of Internal Medicine, Division of Infectious Diseases, Professor, Dept of Pathology, adjunct Professor Dept of Orthopaedic Surgery, and Chief of Marine Medicine in the Hyperbaric Medicine Faculty.
Jon was a world-renowned infectious disease specialist and an active osteomyelitis research scientist.
He was a founding member of the MusculoSkeletal Infection Society and served as President of MSIS in 1995. He was also a member of numerous other professional societies and committees.
His list of publications included 145 peer review papers, and 70 book chapters.
Away from work Jon was a family oriented vibrant personality; a caring father of 5 children. He was a college track star and a commanding officer in the Naval Reserves. Jon was a close personal friend to many MSIS members, an educator and a guide to all. He encompassed the spirit and goals of the Musculoskeletal Infection Society.
Recipients
2023
Establishment and Validation of a Synovial Fluid CRP Clinical Decision Limit for Periprosthetic Joint Infection.
Carl Deirmengian, Krista Toler, John Miamidian, Alex McLaren
2022
Synovial Fluid Microorganism Antigen Testing Demonstrates Good Nationwide Performance
Carl Deirmengian, Brett Levine, Alex McLaren, Alvin Ong, Pearl Paranjape
2021
Extended Oral Antibiotics Increase Bacterial Resistance in Patients who Fail Two-Stage Exchange for Periprosthetic Joint Infection.
Mick Kelly, Brenna Blackburn, Jeremy Gililland, Laura Certain
2014
Delaying Reimplantation Following Resection Arthroplasty Does Not Improve Outcomes - A Report from Two High Volume Orthopaedic Centers
Tokarski AT Rasouli MR Tetreault MW Uhr A Della Valle CJ Parvizi J. Rothman Institute Philadelphia, PA
2012
Wound Vac Application is Safe and Effective in the Management of Early Postoperative Wound Drainage Following Hip Arthroplasty
Hansen E, Durinka JB, Austin M, Deirmengian GK, Rothman Institute, Philadelphia PA
2011
Prevelance of MSSA and MRSA Colonization In Orthopedic Oncology Patients
Sherman C, Rose PS, Pierce,. Mayo Clinic, Rochester MN
2010
Molecular Markers for Diagnosis of Periprosthetic Joint Infection.,
Parvizi J, Jacovides C, Adeli B, Jung KA., Rothman Institute, Philadelphia, PA
2009
Diagnosis of Periprosthetic Joint Infection: The Role of a Simple, yet Unrecognized, Enzyme,
Jacovides C, Parvizi J, Azzam K, Antoci V, Ghanem E, Rothman Institute, Philadelphia, PA
2007
Pre-Operative Eradication of Staphylococcus Aureus Prevents Surgical Site Infection in Patients Undergoing Total Joint Arthroplasty
N. Rao, B. Canella, F. Hardic, J. Schnebel; University Orthopaedics, Total Joint Division, Pittsburgh, PA.
2005
Outcomes and Risk Factors for Failure of Prosthetic Joint Infections (PJI) at a Tertiary Care Center:
Sangita Dash MD, Juanmanuel Gomez MD, J. Robert Cantey MD, Camelia Marculescu MD; Charleston, SC
2004
Demographics Of Purulent Flexor Tenosynovitis: An Eleven Year Review;
Annette Billings MD, Stephen B. Schnall MD, Ian Stine MD; Los Angeles, CA
2003
Medical Treatment and Outcome of Clinically Unsuspected Prosthetic Joint Infection (PJI) diagnosed by Multiple Positive Cultures Following Revision Arthroplasty;
CE Marculescu, EF Berbari, JM Steckelberg, AD Hanssen and DR Osmon; Mayo Clinic, Rochester, MN